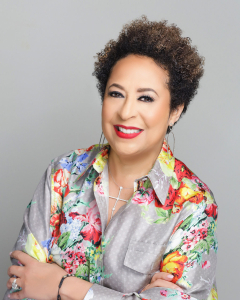 Cheryl McKissack Daniel
President & CEO
McKissack & McKissack
READ BIOGRAPHY
President & CEO Cheryl McKissack Daniel leads the firm with more than 30 years of experience in all phases of the construction industry and provides executive leadership for project implementation. She serves as Principal-in-Charge and Project Executive on numerous high-profile projects, including major work in the commercial, healthcare, education and transportation sectors and is actively involved in project oversight and management, ensuring that diversity is implemented during each phase of a project or program.
Cheryl serves on numerous, corporate, charitable and community boards. As a board member, Cheryl focuses on strategic planning as part of good governance. She believes strategic planning is a critical part to a board's mission and formulating good strategy ensures long-term value creation, building an ethical culture and managing risk. Cheryl has been honored as a "Hero of Liberty" for her support of humanitarian initiatives and for promoting the responsibilities of a free and diverse America. She has also received a Legacy Award from Women's Builders Council and has been named to City and State New York's Power 50 List.
Cheryl earned both a bachelor and master's degree in civil engineering from Howard University and graduate course work at Columbia University in Civil engineering. Born in Nashville to architect William DeBerry and teacher, Leatrice McKissack, Cheryl represents the fifth generation of the McKissack family's century-old business, McKissack & McKissack, the oldest minority and woman-owned professional design and construction firm in the nation.
"We believe that by being good listeners and understanding our clients' businesses, we ensure successful projects that not only create value for their organization, but also inspire people."
Program/Construction Management/Construction.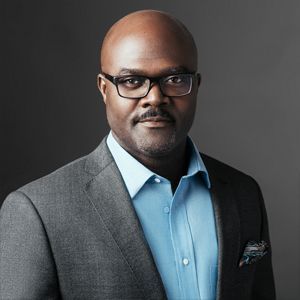 Albert Odjidja
Executive Vice President
McKissack & McKissack
READ BIOGRAPHY
Albert Odjidja has 30 years of experience in the design and construction industry and his experience is comprised of a variety of complex project types for healthcare, higher education and institutional clients. Albert is well versed in interfacing with owners and prime contractors and directing the project team managing the total budget, schedule, and construction process from the conceptual stage to owner occupancy.
As Executive Vice President, Albert oversees McKissack's construction and construction management services group. He pursues new business and serves as principal-in-charge/project executive on several projects, including the $150 million NYCEDC CM Retainer contract and the $800 million NYCEDC/HHC Coney Island Hospital Campus Renovation project. Albert is also involved in the firm's strategic planning, and he oversees the development and implementation of the company's policies and procedures.
Since joining McKissack in 2006, Albert has led more than $1 billion in construction, including healthcare, education and institutional projects. Albert began his career at McKissack serving as Senior Project Manager for the new $185 million, 194,000 SF School of Science, Health and Technology Building at Medgar Evers College for the Dormitory Authority of the State of New York, which won the 2012 Brooklyn Building Award by Brooklyn Chamber of Commerce. He also served as Senior Project Manager for NYC Economic Development Corporation (NYCEDC)/NYC Health+Hospitals Corporation (H+H) Henry J. Carter Specialty Skilled Nursing Facility, a new six-story building which was part of the overall $285 million project. This project was awarded CMAA Project of the Year Award in 2014.
Albert earned a bachelor's degree in architecture and urban planning from the University of Maryland.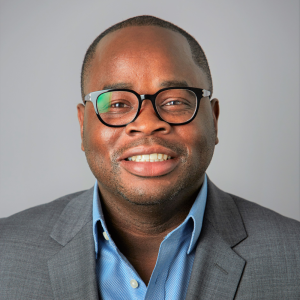 Patrick Askew
Executive Vice President, PM/CM - Aviation
McKissack & McKissack
READ BIOGRAPHY
Patrick Askew has more than 26 years of design and construction industry experience, which includes more than four years at McKissack.  His current role is serving as Deputy Director for the $9.5 billion New Terminal One project at the JFK International Airport where McKissack is a key partner of the Capital Project Delivery (CPD) team. In this role, he leads and directs the Program Management Division which includes project reporting and accountability, risk management and the Legal/Compliance operations. In addition, as the executive liaison between the PANYNJ and the CPD, Patrick is also responsible for the CPD's Project Controls Unit, the MWBE Compliance Unit and the External Affairs Unit. He also served as Project Executive for more than two years on the New York State Metropolitan Transportation Authority Independent Engineering Consultant contract, where he provided support and management of a team of approximately 21 industry engineers, subject-matter experts and construction professionals in the administrative oversight, monitoring, and program analysis of the MTA's $32 billion capital program.
Patrick spent more than 11 years at New York City Economic Development Corporation (NYCEDC). For over three years, he led NYCEDC's Capital Division managing a $9+ billion project portfolio, including 95+ projects in design/construction, as well as 45+ engineers, architects, landscape architects, and other technical and administrative project support staff.  For more than six years, Patrick served as Assistant Vice President, supervising and managing the design, engineering and construction of high-profile projects, including the New York Mets Minor League Baseball Stadium built in Coney Island Brooklyn, St. John's University Baseball Stadium built in Jamaica, Queens, East River Ferry Terminals located in various locations along the East River in Manhattan, and the Coney Island Parachute Jump located in Coney Island, Brooklyn.
Patrick's career also includes serving as Program & Logistics Manager for eight years at the Port Authority of NY & NJ where he was responsible for management of various multi-million-dollar design and construction projects for the New World Trade Center Site "WTC", including construction of the New World Trade Center Transportation Hub, Towers # 2, 3 & 4 and Port Authority PATH Station.  Patrick also led the design management of the WTC Tower #1 Storm Mitigation Flood Barrier System.
Patrick is a graduate of Temple and New York University and holds a bachelor's and master's in Civil Engineering, and a master's in Business Administration. Patrick is also an Adjunct Professor at Columbia University and New York University where he provides education and guidance to students in the areas of project delivery, engineering, design and construction management.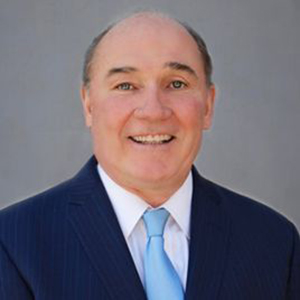 Brian Lyons
Executive Vice President, Construction Services
McKissack & McKissack
READ BIOGRAPHY
Brian Lyons has 40 years of construction industry experience and serves as Executive Vice President of Construction Services at McKissack. He is proficient at creating productive methods to achieve milestones and bring projects in on-time and within budget.
A dedicated construction professional with a comprehensive engineering background, Brian has provided direct supervision of project teams consisting of senior management and consultants, that includes design/build.  He is recognized and well-respected in the New York construction industry by developers, construction managers, contractors, government agencies, and engineering and architectural firms. Brian has led projects in healthcare, hospitality, banking, retail, warehouse, interior fit out and out of the ground construction.
Brian leads McKissack's Construction Services Division. He is responsible for the business development and supervision of project teams on McKissack's construction projects. He is involved in each phase of a project from inception through closeout to make sure the project is successfully completed.
Brian's experience includes serving as Senior Construction Coordinator for the four disaster recovery quadrants for New York City Department of Design and Construction during the 9/11 recovery effort and also worked on all phases of construction of the 11-acre site. His  experience includes some of New York's most complex projects valued at more including the World Trade Center Transportation Hub, World Trade Center Towers 3, 4, and 7 and 1 World Trade Center Freedom Tower.
Brian earned a BS in Mechanical Engineering from United States Coast Guard Engineering School.
Brian served in the United States Coast Guard as an Engineering Officer for eight years. He was Engineer in charge of ocean-going cutters and served as senior enlisted technical or specialty administrator for several commands.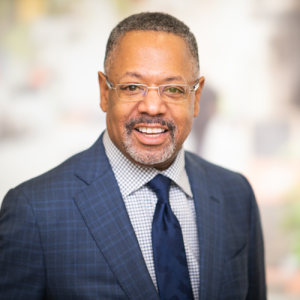 Quentin M. Brathwaite, AIA, AICP, CCM
Senior Vice President
McKissack & McKissack
READ BIOGRAPHY
Quentin Brathwaite is Senior Vice President of McKissack and has over 35 years of experience in various transportation program direction, project and construction management, as well as significant regional architectural and planning experiences throughout his career. He leads Strategic Engagement for The New Terminal One at JFK Project Management Oversight team.
Quentin graduated with a Bachelor of Architecture and a Master of City & Regional Planning from Cornell University and a Master of Construction Management from NYU/Polytechnic University. He is a Registered Architect in New York and a member of the American Institute of Certified Planners and a member of Certified Construction Managers.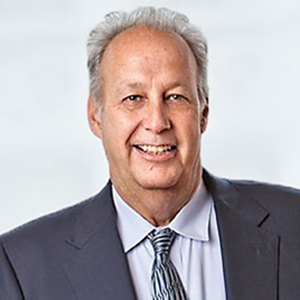 Kenneth Champion
Senior Vice President, Business Development & Operations
McKissack & McKissack
READ BIOGRAPHY
Kenneth is a Project Executive with 40 years of experience who has completed $18 billion in projects within the public and private sector. His experience includes the budgeting, planning, design and construction management of some of our country's most iconic projects requiring complex logistics, and phasing. He has successful working relationships with national and regional public agencies and has successfully worked with 68 of the ENR Top 100 A/E design firms.
Prior to joining McKissack, Kenneth was appointed Program Director of Design and Construction and Deputy to the Assistant Secretary General for the $ 2.2 Billion United Nations Capital Master Plan Project. His experience also includes the Hudson Yards Project, Delta Airlines Terminal 4 Redevelopment Phases II & II at JFK Airport and Delta Airlines LaGuardia Airfield Reconfiguration/ New LaGuardia Terminal C Project.
Kenneth earned a Bachelor of Science degree in Construction Management from Central Connecticut State University. He is also graduated from the United Nations Leadership Development Program in Geneva, Switzerland. He has been active with Regional Alliance since 1995.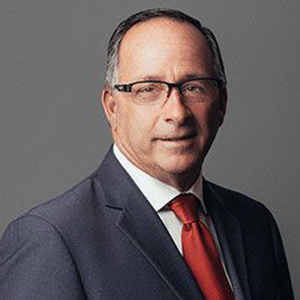 Alan DeSantola
Vice President, Construction Management
McKissack & McKissack
READ BIOGRAPHY
Alan DeSantola has more than 30 years of design and construction industry experience and is Vice President of Construction Management services at McKissack. He joined the firm in 2008, and most recently served as Project Executive on the $500+ million Atlantic Yards, Long Island Rail Road Vanderbilt Yard Relocation project for Greenland Forest City Ratner in downtown Brooklyn where McKissack provided construction management and program management services from preconstruction throughout the four stages of construction.
As Vice President of Construction Management services, Alan provides executive oversight of projects under McKissack's NYC DDC CM On Call Contract , NYCSCA Mentor Program, NYCSCA Professional Services, NYS OGS On-Call CM Services, Baruch College Lawrence & Eris Field Building Renovation, and the New Delta Terminal at LaGuardia Airport.
Alan's prior experience is comprised of projects in transportation, commercial development, academic, healthcare and infrastructure. He first served as Senior Project Manager on McKissack's SCA Emergency Response Project. He led a 24/7 project team that responded to school construction projects and emergencies throughout NYC's five boroughs. In addition, he had led construction teams on Thompson Library at Vassar College, Duchess Community College Academic Building, NYS OMH psychiatric and development centers, and infrastructure projects for the NYS DOT.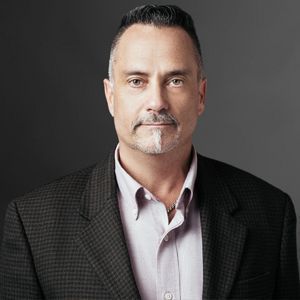 Steven Allen
Director of Preconstruction Services
McKissack & McKissack
READ BIOGRAPHY
Steven is a construction professional with more than 25 years of industry experience on a broad range of projects.  Throughout his extensive career, he has lent his expertise to a variety of project types, including healthcare (new and modernization), office and corporate facilities, residential high rise, universities and K-12 schools, aviation, laboratory, research, and pharmaceutical facilities, and convention and hospitality buildings.
Steve currently serves as Director of Preconstruction and leads McKissack's team of estimators and schedules, and manages the process and resources to provide quality preconstruction services to McKissack's clients and project teams.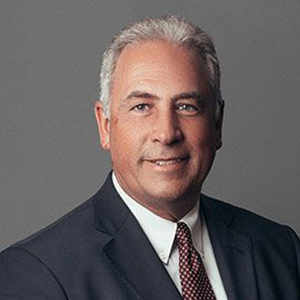 Michael Wetherell
Executive Vice President, Transit
McKissack & McKissack
READ BIOGRAPHY
Michael Wetherell is a nationally-recognized transportation executive with more than 37 years of diverse experience in Transit Rail Vehicle Engineering, Maintenance and Operations, Capital Program Management, Design-Build Project Management, Project Management Oversight, Risk Assessment, Business Development, and Customer Service.  He has managed engineering, maintenance and capital program construction efforts at major transit agencies and has contributed to the development of engineering designs and standards that have had an important impact on rail transit.  Mr. Wetherell's experience includes extensive rail car maintenance management and project management and design analysis, maintenance procedure specification, operating rule development, component failure mode and safety analysis, component inspection, quality assurance and equipment specification development.
At McKissack, Michael leads the Transit Group. In this role, he pursues new business and also serves as the executive in charge on the firm's current contracts, including FTA Project Management Oversight, NJ Transit Construction Management On Call, Metropolitan Atlanta Rapid Transit Project Management Oversight, and Federal Railroad Administration.
Prior to joining McKissack, Michael served as Director of the Office of Construction Oversight at the Metropolitan Transportation Authority (MTA) where he led a group of independent consultants in monitoring the management and process of all capital projects performed by the MTA Agencies, as part of a $6 billion annual program. Prior to his role in Capital Program Oversight, he served as Chief Mechanical Officer at New York City Transit (NYCT), where he was responsible for the daily preparation and delivery of the 6300 Car NYCT rail vehicle fleet to support the transportation of nearly 6 million passengers a day.
Michael also served as Assistant Chief Mechanical Officer (ACMO) Equipment Engineering for New York City Transit, where he was responsible for Rail Car Engineering and Technical support, including procurement, design, testing and acceptance of new rail car equipment and engineering support of rail car fleet maintenance. These services in Rapid Transit operations complement his earlier service as ACMO Equipment Engineering and General Manager Fleet Engineering for the Long Island Rail Road (commuter rail). He has also co-chaired the MTA program to mentor a diverse group of small businesses to perform projects as prime contractors to MTA Agencies.
In addition to his agency work, Michael has served as FTA consultant in monitoring federally funded projects at numerous municipalities in the United States including risk assessment and project management. He has also played a key role in the development of industry standards that have been adopted into federal commuter rail regulations.
Michael is a Professional Engineer, and a graduate of the US Naval Academy with a Bachelor of Science degree in Engineering and New York University-Polytechnic with a Master of Science degree in Civil Engineering.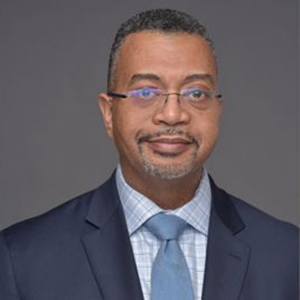 Calvin Gordon
Vice President
McKissack & McKissack
READ BIOGRAPHY
Calvin A. Gordon is Vice President of Rail & Transit. His career encompasses more than 30 years of rail and transit project management/program management and operating experience in the engineering and construction industry. His projects have included control rooms, communication systems, positive train control, automatic train operation and conventional wayside signals and vehicular tunnel upgrades.
Calvin joined McKissack in 2013 and currently serves as Deputy Program Director on McKissack's MTA Independent Engineering Consultant contract overseeing a team of professionals providing oversight on the $32 billion Capital Program. Prior to this role, he was Senior Project Manager and Project Manager providing project management oversight of design and construction for complex capital projects totaling more than $2.5 billion.
His previous experience includes serving as Project Manager for MTA Bridges and Tunnels on capital construction, maintenance and communication projects for several multi-million-dollar projects. He also served as Assistant Electrical Engineer/Group CADD Manager in the MTA New York City Transit Signals Division and as the Manager for Field Support and Northern Facilities at Empire City Subway Company Ltd, a Verizon Subsidiary where he was responsible for delivering departmental presentations, facilities management and was a member on the Front Line Leadership Council.
Calvin earned a Bachelor of Engineering degree from Pratt Institute and his MBA from Dowling College.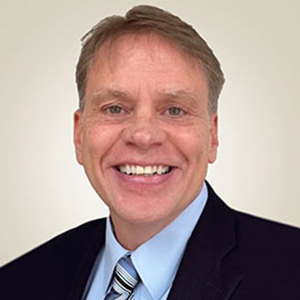 Thomas Noll
Vice President, Transit Group
McKissack & McKissack
READ BIOGRAPHY
Thomas Noll serves as Vice President in the Transit Group at McKissack.  He is responsible for initiating and acquiring new work, pursuing teaming arrangements, developing proposals, interfacing with authorities, identifying resources for projects, and managing transit programs and projects.
Prior to joining McKissack, Tom's spent 26 years with the Port Authority of Allegheny County in Pittsburgh, where he held a variety of progressively responsible positions within the Operations and Engineering Divisions. His last role at the Port Authority was the Director of Technical Support and Capital Programs for more than 15 years he was accountable for engineering, construction, capital programming, environmental compliance, technical training and project controls. His accomplishments include directing the planning and completion of over $1 billion dollars in state of good repair and equipment acquisition projects, serving as the Project Manager for the $175 million procurement of 28 New Light Rail Vehicles and the overhaul of 55 existing Light Rail Vehicles, launching a $25 million train control program replacing both wayside and car borne equipment throughout the light rail system and serving as Program Director for the implementation of a new $40 million Automated Fare Collection System that included five regional transit partners throughout western Pennsylvania.
Prior roles at the Port Authority include Director of Operations Administration and Budget and Manager of Capital Projects – Operations and Capital Project Administrative Specialist.
Tom earned a bachelor's degree in Business Administration/Accounting from California University of Pennsylvania and a Master of Business Administration from California University.  He has served on APTA Committees for over 15 years and graduated from the APTA Leadership Program.
Pennsylvania/New Jersey/Federal/Disaster Recovery
&

Resiliency.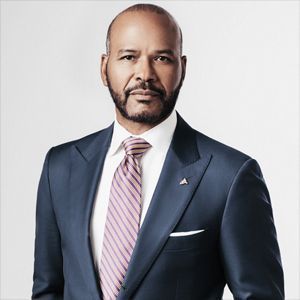 Dean Robateau
Executive Vice President
McKissack & McKissack
READ BIOGRAPHY
Mr. Robateau possesses more than 30 years of experience in the construction industry and has been with McKissack for more than 16 years. During the course of his career, he has been involved in extensive renovation, rehabilitation and new construction projects valued in the hundreds of millions of dollars for various sectors, including education, healthcare, transportation and retail.
As Executive Vice President of Strategic Development & Operations at McKissack, he provides operational oversight on McKissack's PA and NJ projects and leads business development efforts firm-wide. Dean is responsible for the strategic growth and development of the firm while investigating value propositions associated with expanding into new market sectors. He proposes and participates in defining objectives to gain market share and maximize profitability and executes plans to make those objectives achievable.
Mr. Robateau has provided construction and construction management services to prominent clients, such as School District of Philadelphia, Philadelphia International Airport, NYC School Construction Authority, NYC Department of Design and Construction, Dormitory Authority of the State of New York, the New Jersey School Development Authority, the Pennsylvania American Water Company, the City of Camden, Southeastern Pennsylvania Transportation Authority, Pennsylvania Turnpike Authority and Delaware River Port Authority.
Some of Mr. Robateau's notable project experience with McKissack includes the $150M Philadelphia International Airport On-Call Construction Management Services contracts for airside and landside projects, including retail stores and restaurants for Terminals A through F; Lincoln University Science Center, the International Cultural Center and Student Center projects valued at $70M ; the $75M Tyler School of Art at Temple University; the $300M University of Pennsylvania Center for Advanced Medicine, the $1.5B Philadelphia School District Capital Improvement Plan; and the $160M One uCity with Wexford Science and Innovation building.
Dean earned a Bachelor of Science in Business Administration from Fordham University.
Diversity, Inclusion
&

Compliance.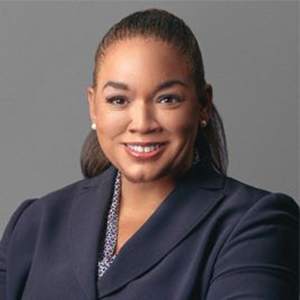 Kimberly Hardy, Esq
Senior Vice President
McKissack & McKissack
READ BIOGRAPHY
Kim Hardy is Vice President and oversees McKissack's Diversity, Inclusion and Compliance Services group. She is an accomplished attorney with over 20 years of experience in regulatory compliance, external affairs and construction.
Kim's career has been characterized by senior positions in New York City and State government and associations with two international firms specializing in developing, managing and reviewing diversity and inclusion related compliance programs for public and private entities. She is experienced in leading investigations and conducting screenings to assist clients in ensuring compliance on projects.  She has extensive experience working with governmental entities at federal, State and local levels, developers, contractors, financial institutions, nonprofit organizations and community stakeholders during all phases of the development of a construction project.
Kim earned her bachelor's degree in Political Science from North Carolina Central University and earned her JD from Yale Law School.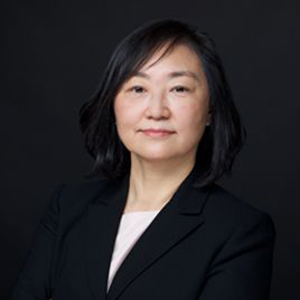 Bomi Kim
Vice President
McKissack & McKissack
READ BIOGRAPHY
Bomi Kim is an accomplished program and project leader with more than 20 years of experience creating and executing economic development initiatives that drive growth opportunities. She has a passion for inspiring teams, engaging with stakeholders, and gaining consensus with key political and community leaders to encourage business and workforce development.
Bomi's career is characterized by senior positions in New York City government, where she led community development, diversity and compliance initiatives. She served as Senior Vice President and Director of Opportunity MWDBE for the New York City Economic Development Corporation (NYCEDC), Manager for the Brooklyn Chamber of Commerce's procurement assistance program and Deputy Director of Economic Development for the Queens Borough President's Office.
At McKissack, Bomi is responsible for developing and executing diversity strategies, policies and programs to advance M/WBE and workforce inclusion for construction and economic development projects. In addition, she manages and directs robust compliance programs for accurate monitoring and reporting to ensure that project goals are successfully achieved. She also works closely with government, community and industry partners  to create an environment of inclusion for small businesses, community groups and diverse labor force professionals, including the development of outreach programs, tracking and reporting mechanisms to further assist in full economic inclusion of all New Yorkers.
Bomi earned a Master of Urban Planning from New York University, Robert F. Wagner Graduate School of Public Service Public Service, Scholarship Recipient and a Bachelor of Arts in Political Science and Communication Studies from the University of Nevada, Las Vegas, NV.
Bomi is an American Institute Certified Planner and is pursuing an International Economic Development Council certification. She is a member of the American Planning Association and served as Board Member for Community Education Council District 28.