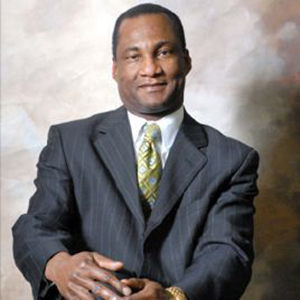 Dr. Samuel Daniel
Board Member
McKissack & McKissack
READ BIOGRAPHY
Dr. Daniel is a Fellow of the American College of Gastroenterology, the American Association of Gastroenterology, the American College of Physicians and the New York Academy of Medicine. He is Professor of Medicine at the Icahn School of Medicine at Mount Sinai and Assistant Chief of Gastroenterology at Mount Sinai West/ Mount Sinai St. Luke's Hospitals. He is the former President/CEO of North General Hospital where he served from 2001 to 2010. Dr. Daniel is also a former member of the Carver Federal Savings Bank Board of Directors and Chairman of its Compensation Committee.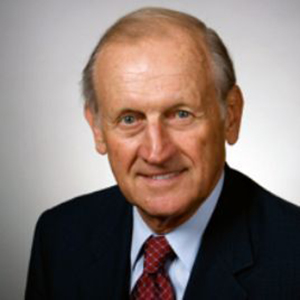 Richard T. Anderson
Board Member
McKissack & McKissack
READ BIOGRAPHY
Dick Anderson is President of RTA Advisory Services LLC, a private firm specializing in government relations and strategic industry planning. For more than twenty years, he ushered in a period of unprecedented influence and growth for the Building Congress, a public policy organization in its 96th year of promoting the design, construction and real estate community. Dick is also President Emeritus of the New York Building Congress.
In recognition of his efforts to make New York City a better place to live and work, Mr. Anderson was awarded the 2001 George S. Lewis Award from the New York Chapter of the American Institute of Architects, where he served as Public Director and was elected Honorary New York AIA in 2010. He received a 1995 Ellis Island Medal of Honor.
A graduate of Rutgers University, where he was elected a Loyal Son in 1989, Mr. Anderson earned a Master of Regional Planning degree from Cornell University and completed post-graduate doctoral studies in public administration at New York University.   He is a member of the Union League Club of New York and John's Island Club in Vero Beach, Florida.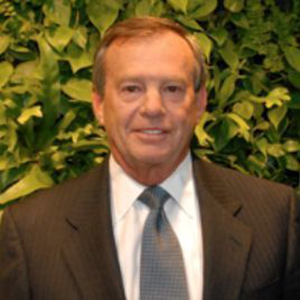 Edwin Jorden
Board Member
McKissack & McKissack
READ BIOGRAPHY
Ed is the former President and Chief Executive Officer of Barclay White Inc., a construction management company. His diverse project experience has included such clients as Johnson & Johnson, Wyeth Pharmaceuticals, Boeing Corporation, Johns Hopkins Hospital, Holy Redeemer Health Systems, University of Pennsylvania, Albert Einstein Medical Center, Vanguard Group, Merck & Co., Holiday Inn, Hilton Hotels, Korman Corporation, Philadelphia Housing Authority, The Rouse Company, Temple University Health System, and Christiana Care Health System, to name a few. In 2000, Ed sold Barclay White Inc. to Skanska USA Building Inc., and was appointed Executive Vice President of the Northeast region. These offices managed a construction volume of $2 billion.
Ed is recognized as one of American Technical Business's Who's Who, and he had the opportunity to share his wealth of knowledge and experience as an Assistant Professor of Construction Management for Temple University. He currently works as a consultant to various construction and construction management companies.
Leatrice B. McKissack
Board Member and Former President & CEO
McKissack & McKissack
READ BIOGRAPHY
Leatrice retired after seventeen years as President & CEO of McKissack & McKissack in 2000. Called one of America's most powerful and successful black business women by Black Enterprise magazine, she has received numerous awards including the National Female Entrepreneur of the Year Award (presented by President Bush in 1990), and the Presidential Design Award (presented by President Clinton in 1994).
In 2003, Leatrice was honored at the Kennedy Center with a plaque and medal for the National Visionary Leadership Project founded by Camille Cosby, which is also mentioned in The Wealth of Wisdom. Most recently she was added to the list of History Makers. In May 2009, she received an honorary doctorate degree from Fisk University.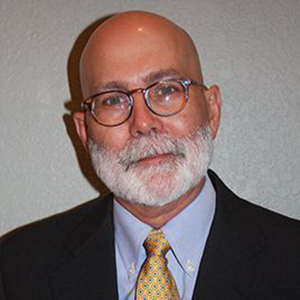 David E. Oellerich
Board Member
McKissack & McKissack
READ BIOGRAPHY
Since 2010 David has been active as the President of Auxilium Construction Consulting Services. Prior to 2010 David was the President and Owner of Mathews Construction in Tampa, Florida, at the time one of Florida's oldest and largest privately owned contracting firms. Among many honors, Mathews was selected by Aetna Insurance as their National Small Business of the Year in 2003 and was named by the Florida Chapter of the American Institute of Architects as the state's Outstanding Builder in 2001. David 'retired' in 2010 after selling Mathews to Atlanta, Georgia based Hardin Construction.
David is a graduate of the University of Florida's Rinker School of Building Construction. He has served on the Board of Directors of Metropolitan Ministries in Tampa, and has served as the President of the Rotary Club of Tampa, as Chair of the University of Tampa's Board of Fellows and Chair of the Florida Housing Finance Corporation. He has 38 years of experience in the construction industry, advancing through positions in estimating, marketing and operations and managenent with international and regional construction firms prior to his involvement with Mathews.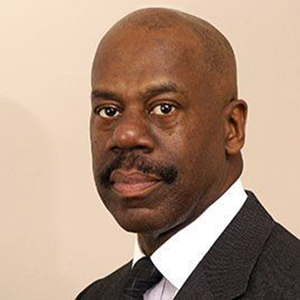 Robert C. Osborne
Board Member
McKissack & McKissack
READ BIOGRAPHY
Bob is a recognized and respected professional in the area of strategic planning and growth.  Bob has a variety of corporate experience in several market sectors, most notably his work at Trans World Airlines where Bob reported to the owner and Chair of the Board, Carl C. Icahn.  At TWA, Bob's primary responsibilities included aerospace medicine, administration of the $1.4 billion pension plan, health benefits, workers' compensation and employee assistance programs.  Additionally, he conceived, designed and created 1st Choice, TWA's Preferred Provider Organization (PPO), which produced a savings and other coast containment initiatives exceeding ten million dollars.  Other experience includes, turnaround strategy for large healthcare institutions. Bob will bring a different prospective to the McKissack Board of Advisors with respect to developing business strategy and benchmarking growth.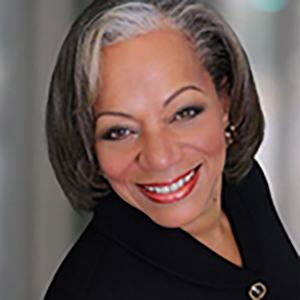 Diane Ashley
Board Member
McKissack & McKissack
READ BIOGRAPHY
Diane Ashley is an accomplished board-ready thought leader with strengths driving business initiatives for organizations that include the Federal Reserve Bank of New York [FRBNY] and Citigroup. As the founder and CEO of DTA Diversity Counts, Diane advises C-level leaders in connection with how diversity and inclusion strategies shape a company's brand profile; she is regarded for spotting emerging trends that enable companies to realize new levels of performance outcomes. Her work supports the creation of respectful environments and brings senior leaders into the process of providing a forum for employees to grow as managers and increases employee engagement.
Diane joined the Advisory Board for Mill Road Capital's Progressive Governance Fund, where she will advise on leveraging diversity, equity and inclusion [DE&I] principles to advance Mill Road's growth, development, and financial and operating success. Diane was the first female Board Chair of the New York Theological Seminary, where she is currently Chair of the Audit Committee. Diane is a member of the Executive Leadership Council, a senior-level Black executive organization, and previously served on the Board Finance Committee. She facilitates a monthly executive roundtable with senior commercial bank chief diversity officers and is active in several board-level networks. She serves as a member of the Board of Advisors for the Rutgers University School of Business.
For almost 12 years, Diane added immeasurable value as part of her work at [FRBNY], where she created and led the office of D&I as Chief Diversity Officer. Upon the passage of Dodd-Frank, she launched the congressionally-mandated Office of Minority and Women Inclusion. During this time, Diane reported to Congress annually on the performance of DE&I efforts. Her work served as the foundation upon which the other Reserve Banks established individual DE&I offices. In partnership with then-President Tim Geithner and FRBNY leadership, Diane's vision and work built the diversity and inclusion [D&I] infrastructure that improved governance, effectiveness, culture, and transparency. As a result, women membership on the FRBNY board increased to 30%.
Diane's additional achievements include collaborating with procurement to create a supplier diversity initiative and framework culminating in the launch of two pioneering high-profile financial industry pilots that facilitated partnerships with minority- and women-owned broker dealers. A world-class speaker, Diane was invited by four FRB presidents to help launch DE&I initiatives. She also presented a talk on D&I at the Bank of England in the UK and Bloomberg UK's panel symposium honoring the top 50 inclusive UK companies.
In an earlier role as the Senior Vice President and Director, Citigroup Supplier Diversity, Diane relaunched the supplier diversity department for minority-, women-, disabled-, and veteran-owned businesses, increasing spending with diverse suppliers from $400M to over $1B and launching two programs for small businesses in Europe.